Are you a Mia Super Fan?
Become a Patron for as little as $5 a month!
Joining my Patreon gives you access to an exclusive serial, Relic.
Relic is a about a vampire trying to save his city, a clueless mortal who steps right into the middle of chaos, and a mysterious and deadly illness spreading through New Orleans.
Relic features:
-Opposites attract
-Hurt/Comfort
-Lots of danger
-Plenty of spice
-A possessive vampire
-A trusting human
-Medium to low angst
"What is this place?"
"My safe room. It's where I keep my treasures. It's fire and waterproof, and of course, safe from theft."
"Why am I here?"
"It is the safest place for you." The handsome man paces for a moment before turning to face me. "Emery."
"Yes?"
"What I am about to tell you may be difficult for you to believe, but it's very important that you do."
"Okay."
"You've complained that your memory has failed you several times, yes?"
"Yeah."
"I'm afraid that was my doing in an attempt to keep you safe and not alarm you."
I crinkle my brow. "I don't get it. How could you affect my memory?"
"It's a skill of mine."
I blink several times, but yeah no, still doesn't make sense.
"Emery, the night we met, you were being followed. I found you in an alley with something dangerous closing in on you."
"Something dangerous?"
"Yes. A man, sort of. He was once a man. Now he is something we call an IDV."
"IDV? I've never heard of that."
"No, you wouldn't have. Fortunately, it's specific to New Orleans."
"What does it stand for?"
Horatio's expression stiffens. "Infected and distressed vampire."
"Vampire?" A feeling of deja vu washes over me. "Vampire?" I repeat.
"Yes. You see, New Orleans is a haven for vampires. We've long existed here in peace, living our lives with pleasure. That is until—"
"I'm sorry," I interrupt. "Did you say "we've"? As in you? As in, vampire?"
Horatio nods, his expression as serious as a heart attack. "Yes, Emery. I am a vampire."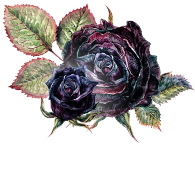 With 5 tier levels, priced from $5 to $50 a month, there's something for every budget. When joining my Patreon, you will also get exclusive merchandise, early access to books as I write them, ARCs, opportunities for special edition covers. I'll be using the proceeds from my Patreon to bring you exclusive paperbacks, hardcover editions, hopefully audiobooks and more!